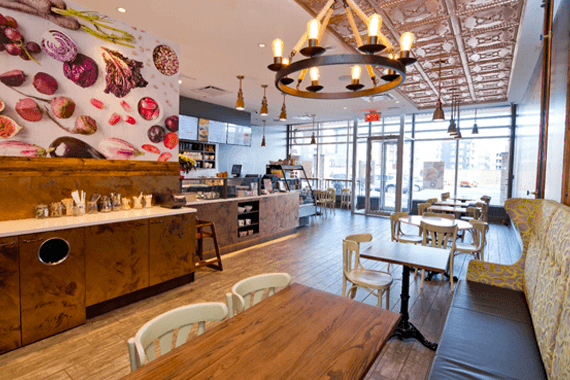 Plant-based bites, Fairtrade organic coffee, and Olympic figure skater super-fans. It's not every day you find all of those under one roof.
But that's exactly what we found at Copper Branch, our new favorite plant-based restaurant in Montreal!
In this interview, we sit down with Andrew Infantino to learn more about this haven for heavenly food. Please enjoy!
images
The Electric Soul
What is the inspiration behind Copper Branch? How did it get started?
Copper Branch
Copper Branch was founded on the idea that food should empower our bodies and our lives. Our founder, Rio Infantino, has had, for many years, a very strong idea of how food should be sourced and served.
Rio Infantino has over 30 years combined experience in the restaurant and franchise industry, owning and operating multiple different restaurant franchises. Throughout his career, his health and lifestyle were severely negatively impacted.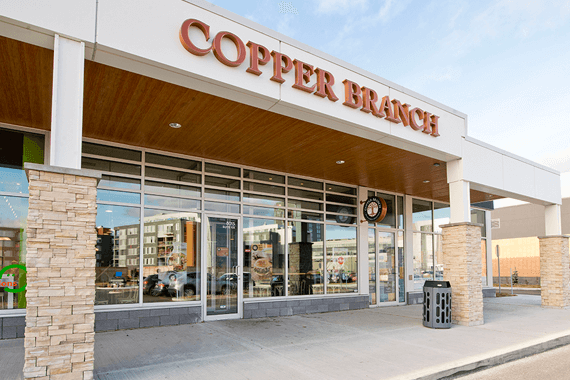 After several years of feeling stressed, overweight and out of shape, Rio finally decided his life needed to change. From that moment on, he has made a commitment to bettering his health and was fed up of serving food that he was not proud of and that had no true nutritional value.
Today, he is incredibly healthy and a strong advocate for a plant-based, whole foods diet. And so finally, with his new-found health and intense years of operational training, he started to work on the project that was Copper Branch.
Copper Branch took several years to fully develop before opening the first location. Rio would work tirelessly establishing his contacts, working out his marketing and concept plan, and of course, working with many different chefs to establish a 100% plant-based menu that was not only delicious, but that had the capability of expanding to many locations and be served fast!
Years went into this development until Rio was finally confident in opening the first Copper Branch location -that opened September 2014 in Montreal, Quebec. Ever since then, Copper Branch has been on a mission: to inspire and educate communities with our 100% Plant-Based, Power Food menu.
Our goal is to branch across the globe, touching upon as many different communities as we can and inspiring the Food Revolution. We are proud to be part of this movement and want to continually be a game changer and inspire our customers with new and great tasting menu items.
TES
Viva la revolución! But we have to ask—vegan for the animals, or vegan for your health? Maybe little bit of both?
CB
A little bit of both, but the initial concept behind Copper Branch was always to be a health-focused, fast-casual chain. The incredible benefits behind having a vegan menu (including protection to our animals and the environment) is a huge bonus.
TES
We couldn't agree more! It's exciting to see successful business owners adopt that perspective. So, what's most exciting to you about owning a vegan business?
CB
The tremendous support from our community is truly inspiring. The vegan and vegetarian community are truly passionate about the movement and heavily support us, no matter what area we open in. We are also very proud of the incredible benefits that our food offers including its health benefits, benefits to the environment, and benefits to our planet overall. It is truly a conscious, forward-thinking initiative.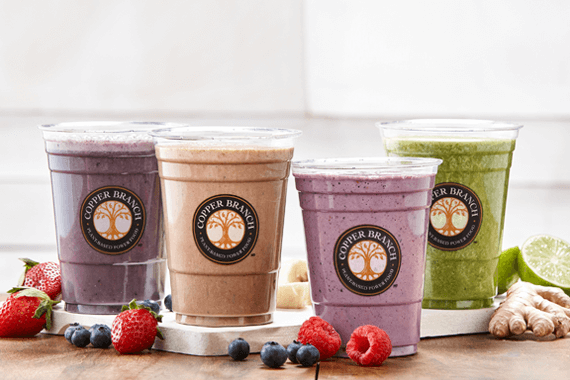 TES
We can relate! The vegan community is incredibly supportive, and we're grateful for that too. What has been your biggest triumph? Toughest hurdle?
CB
Our biggest triumph is opening, now, our 17 locations. Every day poses new hurdles and there is still tremendous work to be done, but Copper Branch is focused on expanding and building our name and brand.
TES
What's a typical reaction when people discover your business?
CB
For our passionate customer, it is usually excitement that a plant-based restaurant has opened near them, somewhere where they can finally eat!
TES
What's the most memorable reaction?
CB
We have some truly wonderful customers who share their positive reviews with us. Some of these customers have left a very positive impact including lengthy positive reviews on how inspired they felt with the menu, experience, and concept. Those are definitely the best to read.
TES
That isn't surprising. What do you attribute to your success?
CB
Opening new location, store sales, and engagement in-store and online.
TES
What is unique about your business?
CB
We have a100% plant-based menu, and we are a fast-casual chain. We also have many organic and non-GMO ingredients.
TES
What is your most popular product/service? What is your favorite?
CB
Aztec Power Bowl, General Copper Bowl, Spicy Black Bean Burger, Eisntein Smoothie, Spicy Buffalo Wings, Unity Falafel Wrap, Shiitake Sandwich, Chocolate Zucchini Brownie, Quinoa Chili…
TES
Wow, those all sound amazing! I'm going to make a note to link to your menu in this article.
What is something that people might not know about Copper Branch?
CB
Our association and commitment with Rainforest Trust, an incredible organization protecting our planet's most endangered rainforest lands and animals.
Our numerous other sponsorships to local health-related organizations. Also, Copper Branch offers delivery, catering, as well as has a mobile app for online ordering.
TES
That's really rad! We saw on your website that you have a couple Olympic figure skaters as enthusiastic fans!
What does the future of Copper Branch look like?
CB
Copper Branch looks to open many new locations across Canada. As well as continue to expand on the brand, introducing new menu items, and improve our operations, marketing, menu development, and so on.
TES
Veganism is pinned to be the biggest trend of the future, starting in 2018. How does that make you feel?
CB
AMAZING! That is what we are all about. The Food Revolution continues.
TES
One piece of advice for fellow vegan entrepreneurs?
CB
The vegan community is truly supportive. Seek their support and approval and thrive.
More on Copper Branch
If you made it this far, you should really check out Copper Branch's website and Instagram account. Our mouths are already watering at the thought…
Visiting Copper Branch? Be sure to snap a pic and share it with #electricsoul!