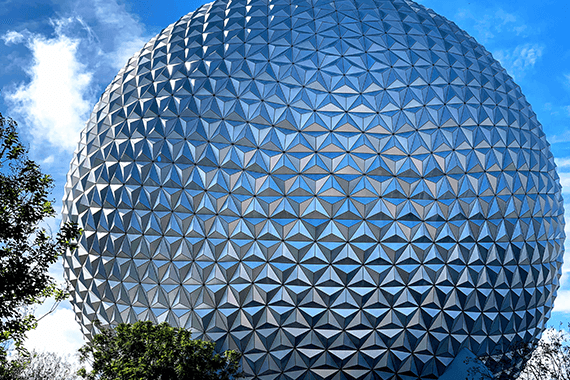 "Conservations isn't just the business of a few people- it's a matter that concerns all of us."- Walt Disney
A Disney experience is nothing short of magical. It is awesome is every sense of the word. What makes it even more magical? Walt Disney World is a big player in conversation, sustainability, and green living! Disney is celebrating Earth Month by releasing their new environmental goals for 2030, while reflecting on their practices and the accomplishment of meeting their 2020 environmental goals.
What is Earth Month?
I can show you the world! Earth month consists of the weeks leading up to Earth Day on April 22nd. Earth Day was first established in 1970, as a day for us to collectively appreciate Mother Nature, and collaborate on ways to protect and preserve her for years to come. Thousands gathered to raise awareness on that day in 1970, and in 2020, Earth Day celebrated its 50th anniversary.
Why is Earth Month Important?
The Most Magical Place on Earth. Earth month is an important reminder of how interconnected we are our with planet. Programs and initiatives are highlighted during this time to show us how we can and why we should protect our earth with companies such as Disney and NASA leading the way.
Disney and Earth Month
Oh, Mickey you're so fine. We're big fans of Disney for many reasons, including the strides it has taken with conservation and sustainability. Conservation and environmental practices have been part of the fabric of Disney since the 1950s. In the 1970s, Walt Disney World Resort set aside one third of the property for wildlife conservation. Major points in our book. Walt Disney Company has always been ahead of the curve when it comes environmental initiatives. In more recent years, Walt Disney World developed a 270-acre solar facility! Disney, you make us so proud. The parks and resorts offer hundreds of plant-based dining options (check them out here), are fueled by solar power, provide sustainable products and packaging, and are actively working to reduce greenhouse gases and single-use plastic.
Can we geek out a little more? The company has used its influence to educate millions of resort guests and Disney fans of their impact on the planet, as well as practices to incorporate in everyday living to preserve Earth for generations to come. A trip to Disney is not just entertainment, it's a conscious (or subconscious) education on conversation and sustainability. Rides, shows, and programs are a few of the ways Disney impacts guests.
Disney and the Future
To infinity and beyond! Disney has released their environmental goals to 2030, and "oh boy" is it inspiring. Some of Disney's goals include:
Net zero greenhouse emissions for direct operations.
Reduce plastic footprint across all Disney businesses.
Investing in natural climate solutions.
All branded product textiles contain certified sustainably sourced or recycled content.
Heading to Disney soon? Check out our favorite plant-based dining options at Walt Disney World Parks and Resorts. Let us know which one is your favorite by tagging us on social media. See ya real soon!