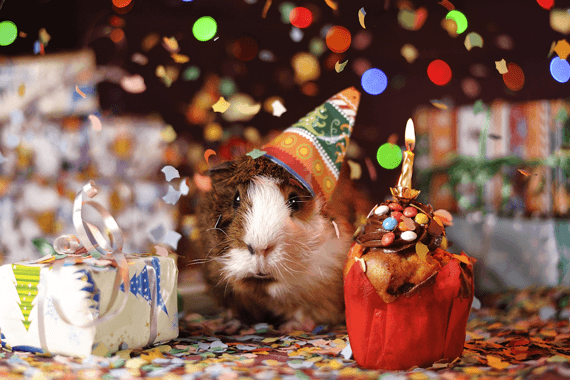 Holiday shopping can be stressful, especially when you have a long list and don't know what to buy. You're left to scroll multiple sites for hip and trendy (Kellen's words) gifts. Add a vegan or eco-conscious person to the list and your mind is blown…
Don't stress.
We put together a list of the most hip and trendy vegan, cruelty-free, and eco-conscious holiday gifts. They are unique and purposeful, whether it's a secret Santa, stocking stuffer, Hanukkah surprise, or gift from Santa. We personally use them and stand by them.
FTR Alanna does not use the phrase "hip and trendy." Just, you know, in case you were wondering.
What to avoid when giving gifts to vegans:
Cosmetics, cosmetic tools, skincare, bath products, fragrances that have been tested on animals or contain animal products such as beeswax, carmine, lanolin, animal hairs. Vegan and cruelty-free products are marked with the cruelty-free and vegan labels.
Foods and supplements made with animal derived ingredients: meat, dairy, eggs, gelatin, honey, fish, sugars that are not labeled "vegan" (most white and some brown sugars are processed with bone char- yeah…). And yes. That includes those fluffy marshmallows on that hot chocolate.
Jewelry made with feather, leather fur.
Candles made with beeswax.
Clothing made with wool, leather, silk (yep, it's made from silk worms), or fur.
Jackets and bedding made with feathers/down.
It might sound like a lot, but your animal loving, eco-friendly gift recipients will thank you for your research. We promise you have a lot of unique options to choose!
Vegan Gift Ideas
1. Vegan or Plant Based Cookbooks
A solid cookbook is always a great idea. It's a great gift for a couple, new vegan, or someone that loves creating in the kitchen. For a list of recommended vegan cookbooks, click here.
2. Subscription to a vegan meal delivery service.
Sun Basket offers a variety of meals plans: vegan, paleo, gluten-free, and Mediterranean to name a few. The ingredients arrive premeasured with detailed cooking instructions. Sun Basket has up to 18 recipes per week to choose from so boredom is out of the question. With Veestro, the meals are fully prepared and delivered to their doorstep. All they need to do is heat it up and eat. Who wouldn't love that?! This is a great gift for the vegan that is always on the go, a new vegan, or new parents.
3. Tree Tribe Eco-Conscious Bottle.
Gear for the adventure seekers and travelers in your life. The products are eco-friendly, vegan, and cruelty-free. We love their reusable bottles for city exploring, outdoor adventures, festivals, and road trips.
4. Essential Oils Travel Kits.
Essential oils are a versatile gift for travelers, wellness gurus, parents, athletes, performers, and entrepreneurs. Our travel friendly kits are specifically designed for different lifestyles. They're vegan, cruelty-free, affordable, and therapeutic grade. Also, a portion of profits are donated to charity! These aren't MLM so don't worry, no membership or minimum purchase is required.
5. Osea Malibu Skincare.
Gifting this will make you a crowd favorite. Osea Malibu is a clean, nontoxic, vegan, and cruelty-free skincare line. It has been featured in Allure, People, and Lucky to name a few. What's even better? It works! The anti-aging products are miracle workers. Dry skin? Anti-aging body balm is a dream. Check out these incredible products and company here.
6. Pakt Travel Bags.
One word—sexy. The perfect, all-in-one carry-on bag for modern travelers. It's the embodiment of eco-chic. It is comprised of responsibly sourced materials with plastic-free packaging. It has a padded internal laptop pocket, and slots for cards and passports. From Singapore to Italy, Pakt will keep you organized and stylish. Shop here.
7. Full Spectrum CBD for humans and animals.
CBD has a wide range of uses, but it is most commonly used for stress and anxiety relief, overall wellness, and pain relief. Their CBD gummies are vegan as well! Does the pup get nervous during storms? Proleve offers a tincture specifically for pets. Use code electricsoul for 20% off your order.
8. Exstrawco.
Stainless steel reusable straws are the perfect gift for eco conscious friends and travelers. Save the oceans and stuff the stockings. Shop here.
9. CoverFX
The perfect gift for the influencer, performer, youtuber, and camera star. CoverFX is a vegan and cruelty-free cosmetics line. It's safe for sensitive skin and is free of parabens, glutens, fragrances, talc, and mineral oil. It's used by men and women for clean, natural coverage. CoverFX has travel friendly sizes and holiday kits.
10. Weighted blankets by Calming Comfort.
We can remember sleep before our essential oils, CBD, and weighted blankets. It wasn't pretty. Weighted blankets simulate deep touch pressure stimulation. In a nutshell, it feels like a warm hug. It uses pressure points to relieve stress, anxiety, and encourage sleep. Use code lalalita15 for 15% off your purchase. Shop here.
11. All Around Vegan Subscription Box.
All Around Vegan is a monthly subscription box that delivers a sampling of vegan products, ranging from snacks to products. All Around Vegan offers one, three, and six month prepaid subscriptions, as well as a monthly billing.