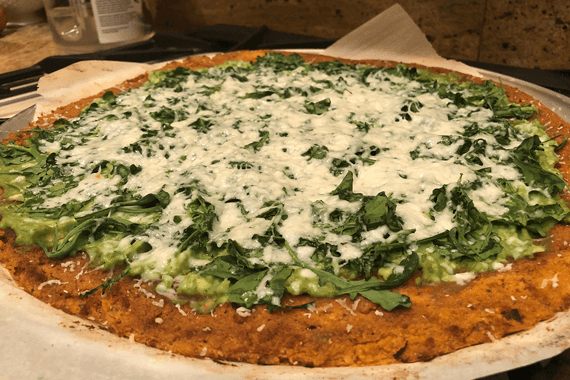 New York is known for its pizza. And let's be real, a trip to New York City is not complete without a slice. If you didn't get one, did it even happen?
As a melting pot of cultures and culinary masters, the City has some unique takes on vegan pizza. We ate our way through NYC (and ran it all off when we almost missed the last train to Red Bank). After compiling our favorite bites, we consulted our favorite chef, Uncle Dom Natale, for a healthier twist on this NY staple.
This recipe is vegan and free of gluten, refined sugar, corn, soy, and guilt. We suggest playing Angelina by Louis Prima while making this recipe. You'll see why.
The pizza serves 2-3 people. The recipe can easily be double, tripled, quadrupled… you get the idea. Switch up the toppings to suit your palate.
SHOTS FROM THE TABLE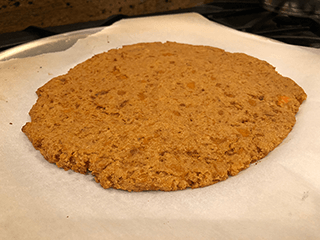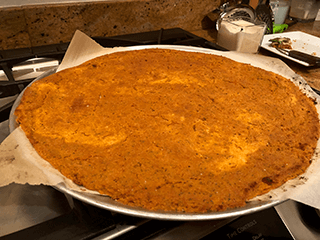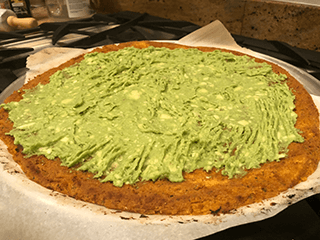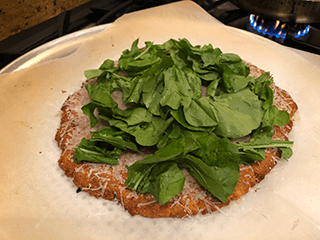 INGREDIENTS
1 cup mashed sweet potato (about 2-3 potatoes)
1 cup almond flour (can sub for another flour)
1 teaspoon salt
1 teaspoon baking soda
1-2 avocados
Mozzarella "cheese" that melts well
Fresh arugula
Fresh spinach
DIRECTIONS
Preheat the oven to 400 degree
Peel and cut potatoes into cubes
Boil a large pot of water
Add potatoes & boil until soft (about 20 minutes)
Mash avocados together and set aside
Wash spinach and arugula, mix together and set aside
Drain potatoes from water
Add almond flour, baking soda, and salt. Knead mixture together. Form into a large ball.
Place dough in the fridge to chill for 10-15 minutes
Line a pizza pan or baking sheet with parchment paper
Roll or press out the dough on the pan. We like crispy, thin crust so press it out to ¼-1/2 inch thick (you may use a rolling pin to get it super thin)
Bake in the oven for 20 minutes or until crust starts to crisp
Remove from oven
Spread mashed avocado over the pizza crust
Add spinach and arugula mixture to your liking
Grate or sprinkle the "cheese" over the top
Place in the oven and bake until the cheese has melted
Remove, serve, and press replay on Louis Prima's Angelina.
You'll be dancing and eating, eating and dancing. Two of our favorite things. We'd love to hear what you think. Post your photos of Uncle Dom's Sweet Potato Pizza, tag @the_electric_soul, and #theelectricsouluncledom.
Like our Italian grandmothers said, Mangia!