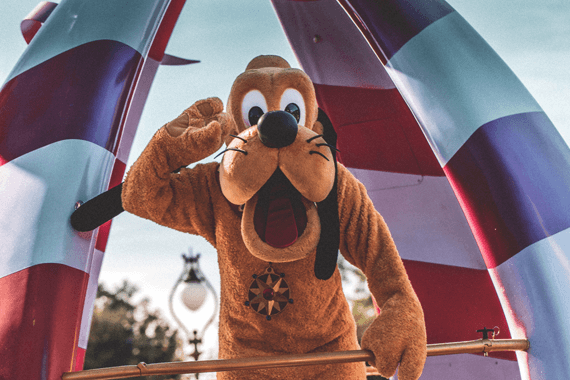 Let's be honest. Planning a trip is stressful. But planning a trip in the topsy-turvy world of a post-pandemic-lockdown? Now that's a mouse of a different color…
And yet, Disney reminds us: Magic is here! All 4 Walt Disney World (Florida) parks are open, along with Disney Springs and select hotels. But before you go a 'whistling off to the Most Magical Place on Earth, there are a few things to know.
In an effort to promote health and safety for guests, Disney World has announced the following changes for visiting during summer 2020:
New park reservation system
Temperature screenings prior to entry
Face covering requirements
So, how long will these changes last? Answer: No one knows. And according to the Disney website, all parks, resort hotels, restaurants, etc. reserve the right to operate at limited capacity and are subject to closure. We recommend downloading the Disney My Experience app to get real-time updates.
Disney World changes and requirements for guests in 2020
Reservations
Guests must now make an online reservation to enter the park. The reservation must match the name on the guests' ticket(s). Unfortunately, you can only visit one park at a time for now, so be sure that your online reservation includes the same park and admission date as your ticket. Park entry reservations can be made online at Disneyworld.com.
Temperature Screenings
Before entering the park, all guests will receive a touchless temperature screening. The cutoff temperature is 100.4 degrees F. It's important to note that if you or anyone in your party has a temperature over that threshold, no one from your party will be not be permitted to enter.
Face Covering Requirements
Everyone over the age of 2 is required to wear a face mask while on Disney World properties. Yes—Cast Members are required to wear face masks as well. Disney asks that guests bring their own face masks and wear them at all times. The only times masks are not required at on Disney properties is while dining or swimming*.
*Masks are required while walking throughout Disney properties, which includes walking up to/ around restaurants and dining areas. Guests may remove their masks while seated but are asked to wear them if they get up to leave their table (for the bar, bathrooms, etc.).
For more information, read about experience updates on the Disney website.
What are the goals of these changes?
This is a pretty straight-forward answer. Disney has created new requirements for guests in 2020 to:
Keep parks, attractions, restaurants, and hotels clean. Disney has also announced enhanced cleaning procedures, which are detailed on Disney.com.
Promote physical distancing. Along with mask requirements, this is a big part of keeping guests safe. More info is available on Disney.com.
Reduce contact. Things like virtual check-ins and new apps might seem like an inconvenience, but remember they significantly reduce contact between park employees and guests.
Planning a trip to Disney?
We hit all 4 Disney World parks in just 24 hours—and documented everything. Don't miss this FREE guide: Disney World Vegan City Guide. Download your copy for an exclusive look at Disney World's best attractions, vegan foods, and much more!