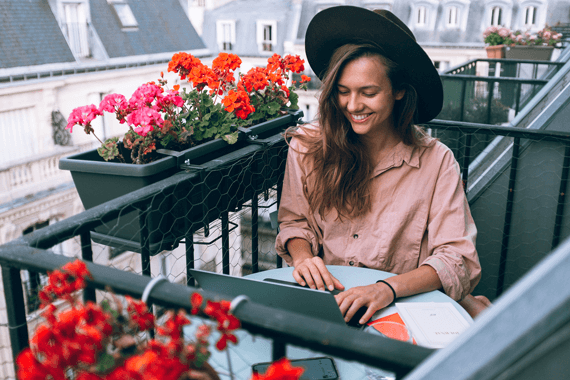 Coronavirus has everything feeling… chaotic. At least, that's how it feels in the United States. And there's good reason why.
When it comes to coronavirus, Americans' divisive sentiment "reflects low trust of government," says Jeffrey Sachs, a Columbia University economics professor and Director of Columbia's Center for Sustainable Development. "[It also reflects] low performance and expectations of government by the public. We are thoroughly unprepared."
On the other end of the spectrum are countries like Finland, Denmark, Switzerland, Iceland, and Norway, each ranking as the top 5 happiest countries, respectively.
–Yes, even in the midst of a pandemic.
Is it safe for digital nomads to travel in 2020?
Nothing inspires creativity and good work more than travel. And when you factor in the unprecedented levels of depression and anxiety the coronavirus has caused in America, it's no wonder us digital nomads are feeling so wanderlust-y.
But is it safe to travel again?
First, a medical disclaimer: We aren't doctors. And you should probably see one regularly. Always discuss your plans for international travel with a physician prior to selling your house, car, S.O., and banking it all into a Bitcoin wallet to go galivanting around the globe in search of the perfect piece of content.
After that (read: your physician agrees you are well enough to travel), here are some things to consider:
1. For legit travel info, bypass media and go straight to the source.
Assuming you are traveling from the US, that means going to the Travel Health Notices section of the Centers for Disease Control website. There, you'll be able to read travel health notices and filter by type (e.g. coronavirus), region, and more.
Another good resource is the International Travel section of the US Department of State website. There, you can search for country-specific warnings and bulletins.
By going directly to these sources, you get straight intel without media spin. In some cases—like the International Travel section of the Department of State website—you'll get bulletins posted directly from U.S. Embassies abroad.
2. Take headlines with a grain of salt.
After you've checked the CDC and State Department websites, you might want to search Google News, Twitter, Reddit, and other news aggregators to get a flavor for what other travelers and residents have to say about day-to-day life.
Remember that apps, blogs, and social media accounts may have a profit incentive. Read several stories and perspectives, and read over click-bait articles with a skeptical eye.
3. Choose a city that will sweep you off your feet.
Assuming the CDC, State Department, media outlets, social media and Redditers all indicate it's safe to travel, the fun part starts: Finding a city that will sweep you off your feet and make you forget the phrase shelter in place ever existed.
Our favorite website for this is called Nomad List (no affiliation). Nomad List gathers intel on all the best cities for remote work, then ranks them according to key metrics like cost of living, safety, fun, and of course, WiFi speed.
Get lost with us.
Sign up for the Wednesday Wander Newsletter. This once-every-sometimes newsletter features our newest travel guides, videos, and exclusive deals from our ethical partners—all free.