Top Picks for Vegan Restaurants in Wynwood
Plant Miami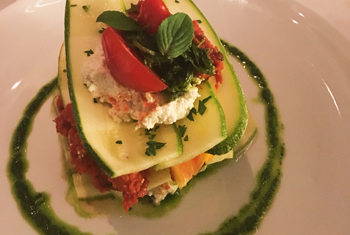 Restaurant type: Vegan
This is a plant based restaurant is nestled in the Sacred Space Miami.
They serve locally sourced, organic dishes that are as clean and modern as the space.
All dishes are vegan, but they also feature raw vegan dishes (see our guide to types of vegan eating).
This tranquil spot has indoor and outdoor seating so you can enjoy a cold pressed juice for lunch or organic wine for dinner.
Leave with your belly full and your chakras balanced.
Read more: Plant Miami details…
Love Life Café
Restaurant type: Vegan & raw vegan
This café is in the Love Life Wellness Center. The ingredients are plant based, organic, and sprinkled with yogi love.
Dishes are vegan and raw vegan.
If you're looking to ingest a little zen with your meal, this is your spot.
Read more: Love Life Cafe details…
The Lunchbox
Restaurant type: Vegan-friendly
The name suits this cute, eco-friendly restaurant.
The food and the vibe are infused with a casual, rustic feel. Everything is made fresh to order and you can tell.
Lunchbox offers vegan and vegetarian options. It's owned by a local couple, so we love it even more.
Read more: The Lunchbox details…
Choices Café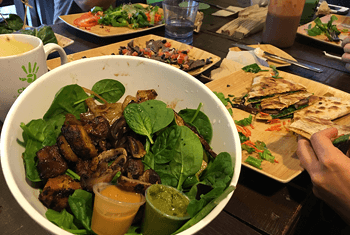 Restaurant type: Vegan
Choices is 100% plant based and almost 100% organic.
It's the old-school favorite of casual vegan restaurants in Miami.
The counter service restaurant has a location in Coconut Grove as well.
Try the nachos…
We drool just thinking about them.
Read more: Choices Cafe details…
More Vegan Restaurants
We love Wynwood, but Miami is a pretty diverse place. If you're leaving this artsy area, be sure to check out our list of the best neighboring vegan restaurants in Miami, Florida!