Hi, Impact! =)
We are more than just a vegan travel guide. We are a tribe of forward thinking adventurers. Meet us wherever you are on your vegan journey, whether it's day one or a lifetime later. No judgements here. Just electric love.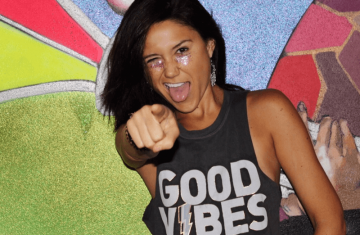 Alanna Giuliani
I believe everything has a story. As a professional actor, I've spent more than 11 years learning to study and tell those stories.
The Electric Soul has given me the opportunity to become a storyteller both on and off screen. As Print and Digital Journalist, I coordinate all aspects of content development while also serving as writer, photographer, and videographer.
It is my purpose, and my passion.
My vegan journey started when I was 8 years old. It presented challenges to all aspects of my life, but travel was the most difficult. The Electric Soul was created out of necessity—an outlet for vegan travelers to share advice, encouragement, and love. Today, we publish original city guides and travel documentaries for more than 50 thousand fans, many of whom are united by a common love of vegan travel.
Kellen Linehan
Behind the computer, I'm a Digital Journalist. Offline, I'm a yoga instructor and relentless wanderer. But most of all, I'm a story teller. Always have been. That's what excites me most about The Electric Soul.
Travel inspires us to dig-in to the stories of the world. It challenges us to approach our comfort zone and hang ten to peer across the edge. We always return with stories to share. And if we're lucky, people listen.
At The Electric Soul, we work hard to find the best stories from the world's most fascinating people and places. Yes, some of those people are technically animals. And no, we don't think there's anything wrong with that.