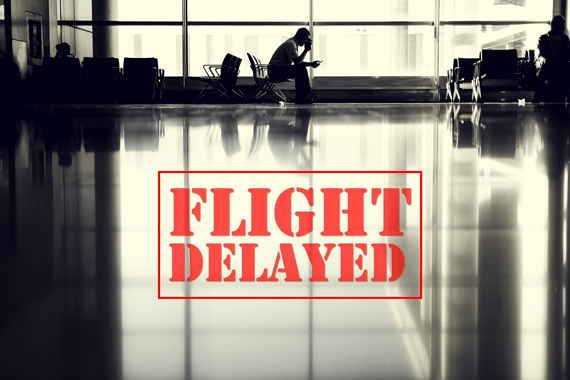 The European Union is reopening travel throughout all member countries beginning July 1st. However, certain countries will be barred from entering due to concerns over rising coronavirus cases. If you're from the States and were looking forward to a trip across the pond this summer, you'll be disappointed to learn America is on that list.
The announcement was made in the wake of rising coronavirus cases in almost every state in the U.S. Cases have risen so sharply, Governors in states like California, Texas, and Florida have announced plans to close bars, beaches, and other public spaces to help slow the spread.
And while there's a rising number of cases in the U.S., it's important to note total deaths attributable to COVID-19 have steadily slowed since late-April, according to statistics made available by Johns Hopkins University.
EU Bans Travelers from U.S.
The EU's ban on travel from the U.S. was reported by the New York Times last week. The United States is technically listed as "barred", which is the equivalent of being red flagged. In other words, travel may not be open in the near future.
2020 and the Resurgence of the 'Road Trip'
Not surprisingly, the coronavirus lockdown and slow reopening of U.S. states has peaked interest in the time-honored summer road trip. We'll be producing more content on trip ideas shortly, including updated Vegan City Guides for your stops along the way.
For now, here are our Editor's Picks for vegan-friendly road trips this summer:
Arizona: Phoenix to Grand Canyon. There's never been a better time to observe one of the most breathtaking views in the natural world. As an added bonus, stop by Sedona for some much needed R&R. See also: Vegan restaurants in Sedona.
Florida: Miami to Key West. Sure, you might have to take a road trip to South Florida just to start your road trip. But hey, sunset in the Florida Keys makes just about anything worthwhile. Be advised that Florida coronavirus cases are on the rise, and local beaches are subject to closures. If you're heading to Miami, be sure to check out our Miami Vegan City Guide.
Montana: Sun Road. Nothing says "Let's get out of dodge" like a road trip through The Treasure State. We haven't been there yet, so be sure to take lots of pictures and tag @electricsoulmedia on Instagram.
Planning a Road Trip this summer? Don't forget your Vegan City Guide!
We have a growing list of Vegan City Guides to some of our favorite places in the U.S. Be sure to download you free copy and holler at us on social media, no matter where your travels take you!