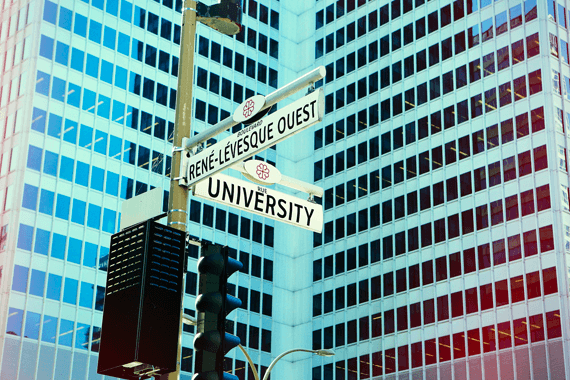 The Montreal Vegan Festival is one week away!
A giant, free admission, plant-based festival that is bringing together vegans from around the world. Speakers, workshops, cooking demonstrations, vendors, and yoga classes all wrapped into the weekend's event.
One of the main sponsors is Vega (Hello travel snacks!) And another one of our favorites, Copper Branch, is sponsoring the festival as well.
To say we're excited is an understatement. We would write this in all caps to show our enthusiasm, but you know, that would be— WE ARE SO EXCITED.
Transportation booked: Check.
Tickets to the Vegan Festival Montreal purchased: Check.
Announced it to the world that you're attending: Check.
Accommodations: Uh… [insert giant question mark here]
Where to Stay During the Montreal Vegan Festival
First time to Montreal? Looking to try something new? Either way, you're probably wondering, "where the bleep should I stay?!" Don't worry— we've got you covered. Montreal has no shortage of effortlessly cool hotels and Airbnbs that will make your stay a memorable one.
The William Gray
The William Gray is a boutique hotel in Old Town Montreal. It is comprised of two 18th century buildings, with an eight-story glass tower. The Gray has one of the best roof top bars in Montreal (a locals' favorite) and the trendy Maggie Oaks restaurant. The hotel is a blend of modern chic and historic allure, making the 127 rooms a prime destination for visitors.
The William Gray runs specials on booking sites, such as Expedia.
For photos and additional info, visit The William Gray website.
Le Petit Hotel
Like the William Gray, Le Petit blends modern and old world. The 24-room boutique hotel is known for its location. It is within walking distance of historic sites, such as Notre Dame Basilica. It does not have a restaurant, but it is surrounded by plenty of restaurants and shopping, Check Hotels.com for nightly specials.
For photos and additional info, visit Le Petit Hotel website.
Hotel Gault
We love this hotel for so many reasons. It embodies the effortless charm of Montreal. It has 30 sprawling suites, some of which are lofts. Yes, we said lofts. Love baths? The bathrooms have stand-alone tubs as well. The Gault resides in a 19th century cotton warehouse in Old Montreal. Cool, right? Wait until you see the floor-to-ceiling library. The hotel is pet friendly too! Major points.
For photos and additional info, visit the Hotel Gault website.
Airbnb
Montreal knows how to host. You'll find a wide range of chic and trendy  places that have a killer view. The location depends on your travel style.
see and be seen
Want to walk straight out of your spot into the hustle and bustle?  Stay in the Mile End neighborhood.
keep it low key
If you like a more residential feel, stay in the Saint-Henri neighborhood.
when your room is just a place for naps…
Looking to for best parties in Montreal? Ready to party into the morning? Then we recommend staying in The Village, the largest gay neighborhood in North America.  You'll find the best clubs and after hours clubs there.
One of the things we love most about Montreal is the hospitality. Wherever you stay in a boutique hotel or an Airbnb, you'll feel like you're at home. The quality of service always exceeds expectations.  The welcoming vibe makes Montreal one of our favorite destinations. Trust us, you won't want to leave. Besides, who wouldn't want the Vegan Festival Montreal in their own backyard?