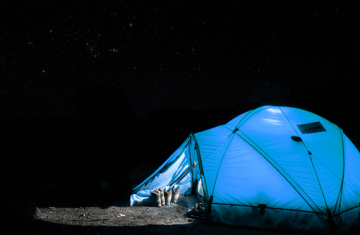 How to Make Homemade Bug Spray with Essential Oils
We love all living things, even bugs. However, we do not love when bugs bite us.
Whether you're headed to a tropical climate or the deep woods, you're at the mercy of insects.
Mosquitos and ticks are the biggest concern when traveling. Both carry horrible diseases and leave some pretty awful marks. Raise your hand if you're allergic to mosquitos and they leave you with welts (hand is so high right now).
Why Use Essential Oils for Homemade Bug Spray?
Chemical Free: The best, natural way to repel insects is with essential oils. They are chemical free, cruelty-free, and natural. Oils can be safe for kids and pets if diluted. Most conventional bug repellents contain harmful chemicals, including DEET or diethyltoluamide.
Safe for the environment: Essential oils are natural products that are environmentally friendly. DEET, found in conventional bug sprays, has been found toxic for fish, insects, and birds. It has had adverse effects on children as well.
Travel friendly: Essential oils are great for travelers because they are compact and versatile. They are multiuse products that can be used in various ways, aside from repellent.
Treat bug bites: The essential oils in your bug repellent can be used to treat bug bites. Lemon, lavender, and tea tree oils are knowns for their antiseptic and anti-inflammatory properties. They can be combined with a carrier oil and applied to a bug bite.
 Best Homemade Sprays, by Bug Type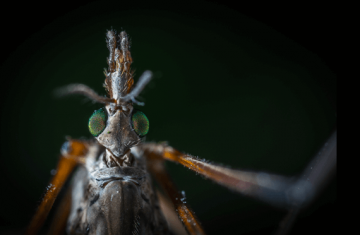 Mosquitos
Peppermint
Lemon
Eucalyptus
Lavender
Tea Tree
Basil
Clove
Thyme
Citronella
Lemongrass
Geranium
Ticks
Oregano
Thyme
Juniper
Rosewood
Geranium
Rose
Wasps
Peppermint
Lemongrass
Clove
Geranium
Spiders
Peppermint
Eucalyptus
Lavender
Citronella
Rose
Tea Tree
Lemon
Bug repellent is easy to make with essential oils. They are potent and safe, free of the nasty chemicals that come in other repellents.
Bug Repellent Essential Oils Recipes
Mosquito Repellent Spray
This is an easy homemade recipe for direct application. Use when hiking, camping, and enjoying time under the stars!
1 12oz bottle of Witch Hazel (without alcohol)
15 drops of lemon oil
15 drops of eucalyptus oil
15 drops of lavender oil
15 drops of peppermint oil
10 drops of tea tree oil (added benefit to repelling ticks as well)
A funnel
Container to mix ingredients
Mosquito Repellent for a Diffuser
This homemade recipe is specifically for a diffuser.
1 diffuser, preferably a nebulizing diffuser
8 drops of lavender oil
8 drops of peppermint oil
8 drops of tea tree oil
Bug Repellent Spray
Note: Recipe can be doubled or tripled.
10-20 drops of preferred oils (refer to list of oils)
½ tablespoon distilled water
1 teaspoon witch Hazel
1 teaspoon carrier oil (avocado or sweet almond)
In addition to spray bottles, these mixtures can be placed in rollers. Rollers can go right in your bag, backpack, and purse (or fanny pack). You can purchase a pack of rollers on Amazon here.
Essential Oils Bug Repellent Travel Kit
The Electric Soul has partnered with Oh That Glow to bring you pure and cruelty free essential oils travel kits! Our Nomad kit contains everything you need to make homemade (totally vegan) bug spray for your next adventure!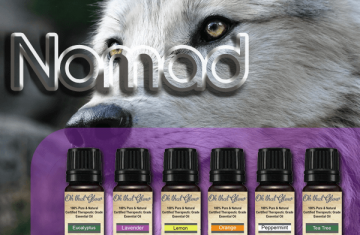 Nomad Essential Oils Travel Kit
Vegan
Cruelty Free
100% Pure
Therapeutic Grade
Hand Selected by a Licensed Aromatherapist
10% of Proceeds Benefit Last Chance for Animals
Free Shipping