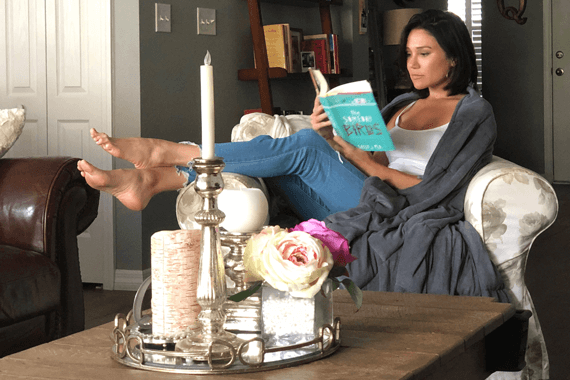 Sleep is vital to bringing your A-game. Productivity, creativity and adaptability depend on it.
If you've landed on this page, it's likely that you, or someone you know, struggles with sleep.
According to the CDC, 1 in 3 Americans are not getting enough sleep. Longer work hours, high stress jobs, and constant stimulation from electronics are just a few of the most cited culprits.
As entrepreneurs that are always traveling, our sleep and stress levels take a hit. Our environment, as well as our schedules and time zones, are continually changing. So, what do we do ensure a peaceful night's rest? Grab a cup of tea (chamomile) and read on.
Our Top Picks for Travel-Friendly Sleep Aids
Essential oils. You probably saw this one coming. We've written a lot about traveling with essential oils. And no—it's not just woo woo. Writing for Healthline, Dr. Debra Wilson explains that essential oils "have a subtle effect on the body's chemical and energy systems," which helps to explain why scents like lavender can inject a moment of calm into even the most erratic travel day.
Sound apps. Ambient rain, breezy seashore—there's no shortage of mobile apps designed to transition your mind and body into sleep. However, research conducted by the American Sleep Association suggests these techie toys fall short. After looking at 369 of the most popular sleep apps, researchers found that "very few of them had additional features that would encourage and support behavior changes" needed to get a deep and restorative level of rest.
Our FAVE: Weighted blankets. We discovered weighted blankets a few months ago, and our bedroom hasn't been the same since. Soft, warm, and perfectly plush, these bad boys feel like a blanket that hugs you back. But don't expect breakfast in the morning. It's just a blanket, after all.
What is a weighted blanket?
We first discovered weighted blankets while looking for a way to cope with late night anxiety and restlessness. Anecdotally, we'd heard really positive things about them from fellow travelers and Instagram buddies. The concept seemed simple: A weighted blanket places pressure on your body, and in turn, you feel soothed and supported. Think of it as swaddling, but for adults.
The hype didn't disappoint.
Who can use a weighted blanket?
We're pretty stoked about this new discovery (read: can't shut the f* up about it). And often we're asked, really? Who uses a weighted blanket anyways?
From personal experience, we believe weighted blankets are a non-negotiable necessity for anyone who feels anxious or restless when the sun goes down. Turns out, there are a bunch of studies (like this one) that prove weighted blankets also help people with stress and insomnia.
Are weighted blankets travel friendly?
If there's one drawback to most weighted blankets, it's that many of them are heavy, bulky, and impractical travel companions. Example: Have you ever tried to get one through airport security? We did. And it didn't go well.
So this got us thinking: Why can't a company make a weighted blanket that doesn't feel like a massive, flattened out bean bag?
And that's when we found Calming Comfort.
Our new partner in sleep!
There are a bunch of weighted blankets out there. But from our experience, Calming Comfort got it right. Personally, it checks all our boxes when it comes to travel, health, and customer service.
Sciencey. Okay. We made that word up. But you get the idea. Calming Comfort blankets are designed to be 10-12% of your body weight, which is exactly the range that has been tested and proven effective by independent sleep studies.
Portable. Travel is all about experience. Whether you're road tripping across the 'States, or taking a flight across the globe, you'll want to travel light. Although Calming Comfort is weighted, we think it's much easier to fold, store, and pack compared to others. Big points here.
Affordable. Check this box twice. Save money on the purchase (Calming Comfort is about half the price as other weighted blankets). And re-route that cash toward your next Adventure Fund.
Non-toxic. We wouldn't even consider curling up with a blanket that isn't made from cruelty free, non-toxic materials. Calming Comfort is both.
Risk free. Calming Comfort offers a 90 day money back guarantee. Score one for the indecisive.
Electric Soul readers: Save 15% on Calming Comfort
We loved this blanket so much, we had to partner with the company. In collaboration with Calming Comfort, readers of The Electric Soul will receive 15% off their first order. There's a 90 day money back guarantee, but we're confident you won't want to use it.
Use code lalalita15 at checkout, and don't forget to share your pictures with us on Instagram!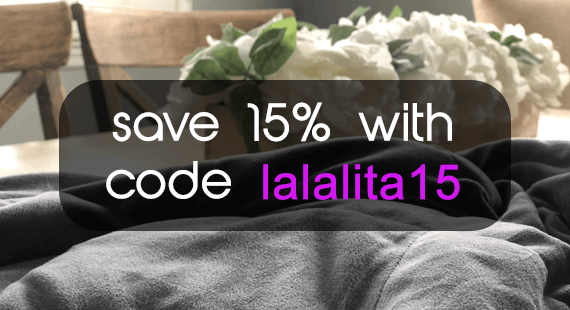 Click the image above, or visit Calming Comfort to redeem this offer.